Claims for compensation are made via Fieldfisher, to the Trustees of the vCJD Main Trust. There are seven Trustees, who have been appointed by the Secretary of State from a wide range of relevant disciplines and experience.
The Honourable Mr Justice Owen (Chairman), High Court Judge
Mr Dave Joad, Family Representative
Mr Roger Tomkins, Family Representative
Mr Richard Vallance, Retired Solicitor
Ms Elaine Motion, Solicitor (Scotland)
Dr David Stevens, Consultant Neurologist
Mrs Angela Westoby, Haemophilia Nurse Specialist
---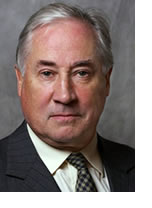 The Honourable Mr Justice Owen, Chairman, High Court Judge

Sir Robert Owen was called to the bar in 1968, and took silk in 1989. He was appointed a Recorder of the Crown Court in 1987, and sat as a Deputy High Court Judge from 1994 to 2000. In 2001 he was appointed a High Court Judge. In 1994/5 he was chairman of the London Common Law and Commercial Bar Association, and in 1997 served as Chairman of the General Council of the Bar of England and Wales. He retired from the High Court Bench in 2014, and is now a member of the Board of IPSA, the Independent Parliamentary Standards Authority. He is a married man with two sons.
---
Mr Dave Joad, Family Representative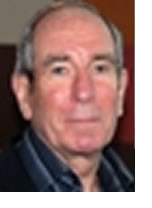 Dave Joad's only child, Emma, was diagnosed with vCJD in summer 2005. Following her diagnosis she married her boyfriend. Tragically she died three months later, in October 2005, at the age of 30. Dave and his wife June still have a very close relationship with their son-in-law and, with his help, began to campaign for improvements to the Trust. Dave hopes that his personal experience of the disease will enable him to be of service to the Trust.
---
Mr Roger Tomkins, Family Representative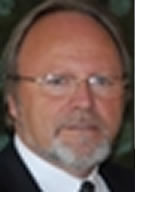 Roger was born in 1946 in the county of Kent, the younger of two sons and was educated at a Secondary Modern School in Kent, then served a six year Toolmaking apprenticeship where he achieved City & Guilds qualifications.
He spent the next fifteen years as a designer for various companies in the Plastics Industry, and the last twelve years of his career were spent as Sales Director and finally Engineering Director in the Telecommunications Industry.
Roger was married to his first wife Dawn in 1967 and they were blessed with two lovely daughters Lisa and Clare.
Tragically, Roger lost his younger daughter Clare to vCJD in1998 having cared for her at home since she became ill in 1996. Roger then suffered a double tragedy when his first wife Dawn died only six weeks after Clare of Ovarian Cancer.
At this point Roger decided to take early retirement when by chance he met Sarah in late 1998, who in 1997 had lost her husband Edward to Classical CJD. Together they attended the majority of the BSE Inquiry in London until its conclusion, and now both play an active role for the CJD Support Network. Roger was also involved at an early stage in the discussions with Irwin Mitchell Solicitors and the DOH in the lead up to the Compensation Scheme and Care Package.
Roger and Sarah were married in October 2003 at which time Roger was on a course of Chemotherapy having been diagnosed with Bowel Cancer and had major surgery in April 2003.
They live happily on the riverside in Horning where together they own and run their Marina, and enjoy boating all year round, as well as being involved with Local Charities and Church fund raising events.
They also enjoy visiting their daughter Lisa, her husband Stuart and their two grandaughters Jemma and Kirsty who live in Kent.
Roger hopes that with his personal and particular knowledge of most aspects of vCJD he will be in a good position to offer a balanced contribution to the important work of the vCJD Trust.
---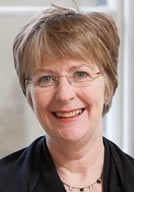 Ms Elaine Motion, Solicitor (Scotland)
Elaine is Head of Litigation in Balfour & Manson solicitors, based in Edinburgh. She practises as a solicitor-advocate, qualifying as a solicitor in 1986. She is Head of the Litigation Department and is a member of the Management Board.
Elaine is also qualified as a barrister and solicitor in New Zealand and spent some years there with her husband enjoying the work and the country itself.
She has acted for claimants in the personal injury field over 20 years. This work covers many areas including accidents at work; occupational disease claims; road traffic accidents; organophosphate damage claims as well as clinical negligence work including high value cerebral palsy claims. It is that expertise that Elaine brings to the Trust to assist in the fair determination of each individual claim.
Elaine is married with two teenage children. Between family and work finds the occasional time to relax by gardening, cycling or skiing as well as socialising with understanding friends.
---
Dr David Stevens, Consultant Neurologist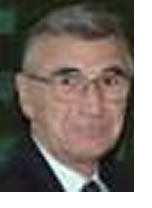 David Stevens is married, with a grown up family. He retired several years ago from his post as a consultant neurologist in Gloucestershire and since retirement he has had more time for writing and travelling. He thinks he is still fit enough to continue to have adventurous journeys to remote parts of the world and is trying to do as much of that as he can whilst he is still able!
Between 1997 and 2003 he was the Treasurer of the Association of British Neurologists and during that period he also oversaw the finances of the World Congress of Neurology that was held in London in 2001. After retirement he worked part time for a few years giving advice on neurological matters to lawyers and insurance companies.
When working as a junior doctor in the 1960s he was involved in the earliest experiments designed to find out the cause of conventional Creutzfeld-Jakob disease, so this illness has long been of great interest to him. He likes to think that the experience that he has had over the years in looking after many patients with this disease and others with similarly debilitating illnesses has equipped him to help the patients and families afflicted by vCJD by working for the Trust.
---
Mrs Angela Westoby, Haemophilia Nurse Specialist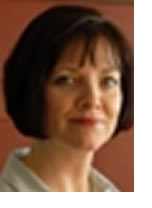 Angela worked as the Lead Nurse for the North and West Yorkshire Haemophilia Network, based at St. James' Hospital in Leeds, until her retirement in December 2018. She undertook nurse training at Guy's Hospital in London, qualifying in 1983. She has previously held a number of professional roles including: steering committee member for the Haemophilia Nurses Association; Nursing representative on the Haemophilia Alliance; and Nursing representative on NHS England's Clinical Reference Group for Haemophilia.
Angela has spent more than 25 years working with patients who have haemophilia and other inherited bleeding disorders and many of her patients have over the years been affected by blood borne pathogens. She hopes to bring her experience of this to her work as a Trustee.
Angela is married with two adult daughters. She enjoys reading, preferring novels over textbooks, sunshine holidays and the rare opportunity to do absolutely nothing!
---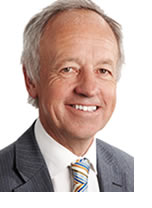 Mr Richard Vallance, Retired Solicitor
Richard qualified as a solicitor in 1970. He practised in London as a partner with Charles Russell and then Fieldfisher until his retirement in 2011, having specialised in acting for victims of medical negligence. He is married with two sons and lives near Saffron Walden.